ArtTalks | Egypt is a Cairo-based interdisciplinary art space dedicated to the management of Egyptian artists' estates and geared towards individuals and institutions committed to the acquisition of twentieth-century modern Egyptian artists and the field of Egyptian art history. Founded in 2009, the gallery has also selected a roster of emerging and mid-career artists to work with.
ArtTalks | Egypt channels a part of its income towards an art fund to finance an extensive educational program with monthly seminars on the history of Egyptian modern art and talks from international art practitioners the gallery invites.
ArtTalks | Egypt was founded by Fatenn Mostafa-Kanafani, a lecturer and art historian whose research focuses on twentieth-century Egyptian modernism. She has published in journals such as Mada Masr, al-Ahram, and Rawi. Ms Kanafani has contributed with a chapter to the first catalogue raisonné for a Middle Eastern artist, Egyptian modernist painter Mahmoud Saïd (Skira, 2016). She was one amongst 38 selected Egyptian living female achievers to contribute to the publication of Daughters of the Nile: Egyptian women changing their world (Cambridge Scholars, 2016) and was featured in Five Scenes in the Contemporary African Art world, a chapter dedicated to five influential metropolitan cities in Africa, in Africa Rising: fashion, design and lifestyle from Africa (Gestalten, 2016).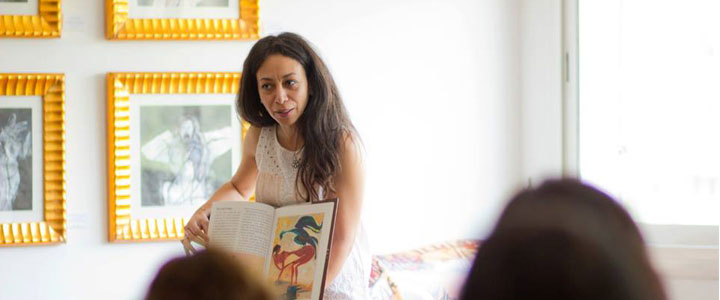 Contact Details
ArtTalks | Egypt
Address:
8 El Kamel Mohamed Street
Zamalek - Cairo, Egypt
Email:
info@arttalks.com
Call:
+20 1005550585
+202 27363948
Opening Hours:
Daily from 11am to 8pm.
Fridays from 3pm to 8pm.