ArtTalks | Egypt is a Cairo-based art space dedicated to showcasing and promoting Egyptian modern and contemporary art. Founded in 2009, the gallery has rigidly selected a roster of emerging artists to work exclusively with and has established itself as an authority on high quality secondary market works by twentieth century masters. The gallery manages the estate of the late painter and sculptor Sobhy Guirguis (1929- 2013).
In addition, ArtTalks | Egypt channels a part of its income towards an art fund to finance an extensive educational program with monthly seminars on the history of Egyptian modern art and talks from international art practitioners the gallery invites.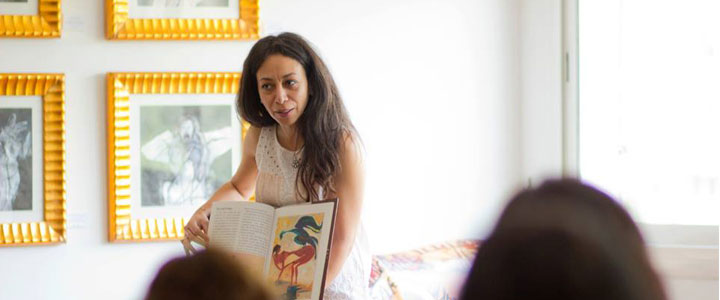 Contact Details
ArtTalks | Egypt
Address:
8 El Kamel Mohamed Street
Zamalek - Cairo, Egypt
Email:
info@arttalks.com
Call:
+20 1005550585
+202 27363948
Opening Hours:
Daily from 11am to 8pm.
Fridays from 3pm to 8pm.